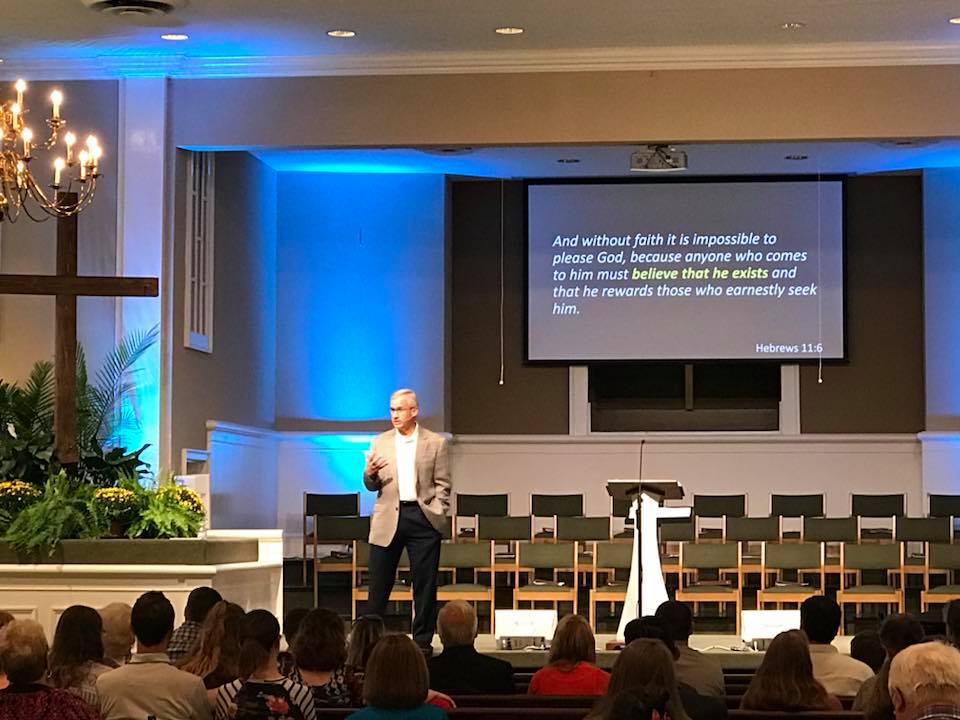 BEFORE THE SERVICE
One of our hosts/hostesses will help you register your child and provide you with security details.
THE MUSIC
Music has always been a powerful part of the Christian faith. An important part of every service is dedicated to singing the ancient truths of the Christian faith in a modern way. You will be able to join with our musicians as we worship together.
THE MESSAGE
We believe the Bible contains the wisdom of God and is worthy of learning and applying. We believe a message from the Bible on Sunday should be hopeful and helpful for every day of the week.
BEYOND THE SERVICE
We want you to get acquainted with us at your own pace. When you are ready to find out more, we want you to swing by Guest Services in the Welcome Center. We're ready to answer your questions and help you get started in living a life with better decisions and fewer regrets.
Our mission is to make fully devoted followers of Jesus Christ who change their communities.